DGI Metrology/Dimensional Gauge Company was was selected by GRAS Sound and Vibration to be the source for accredited calibration of GRAS Sound and Vibration products in the US and Canada. We service other brands as well.
ISO-17025 accredited and ANSI-Z-540 certified calibration of microphones, preamps, microphone sets, pistonphones, and acoustic calibrators. Microphone calibration includes frequency response as well as Level (Sensitivity)
Our calibrations are traceable to the NIST or another SI System of units.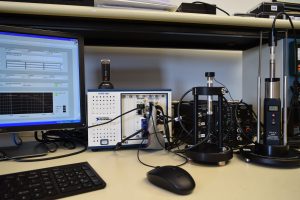 Call 864-473-1188 for more information.