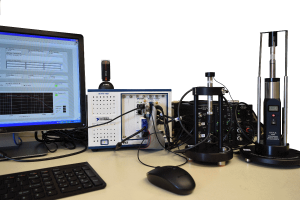 GRAS SOUND AND VIBRATION FACTORY APPORVED CALIBRATION AND SERVICE CENTER IN THE USA. See GRAS S&V product line: GRAS Sound and Vibration (grasacoustics.com)
DGI Metrology offers ISO/IEC-17025:2017 accredited calibration of microphones, preamps, microphone sets, Low Noise microphones, Artificial Ear Couplers, Array Microphones, pistonphones, acoustic calibrators and more. For service such as repair and warranties contact us and we'll provide the logistics.
For accelerometers, vibration sensors, associated signal conditioners click here.
Call 864-473-1188 for more information.