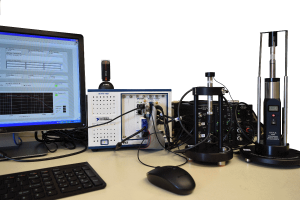 GRAS SOUND AND VIBRATION FACTORY APPORVED SOURCE FOR ACCREDITED CALIBRATIONS OF CERTAIN GRAS INSTRUMENTS. See GRAS S&V product line: GRAS Sound and Vibration (grasacoustics.com)
DGI Metrology/Dimensional Gauge Company offers ISO/IEC-17025:2017 accredited calibration of microphones, preamps, microphone sets, pistonphone, acoustic calibrators and sound level meters of all brands including PCB, B&K, Quest, 3M, Larson Davis, Extech.
For accelerometers, vibration sensors, associated signal conditioners click here.
Call 864-473-1188 for more information.